Welcome to Hitotsubashi ICS Career Services!
Envision your future
Personalized focus on developing your unique, global career
Complete job search process: building a search strategy, honing search skills, and connecting with potential employers
Proven expertise in helping non-Japanese students build careers in Japan
A resource available to you even after graduation
Deep working relationships with potential employers, offering students the right connections to organizations they seek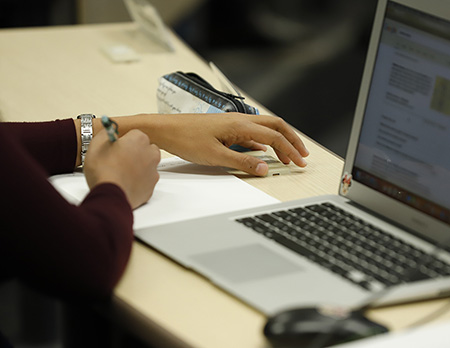 The Career Services Office at Hitotsubashi ICS offers a unique blend of career-related education and skill-building, with distinctly personal service and customized support for your job search.
Our mission is to help you, as a Hitotsubashi ICS student, discover great career opportunities, make your choices, and achieve your objectives. We do so through a carefully designed process, over the entire course of your MBA program. Right from the start, we get to know you personally, integrating your process of career-related envisioning with formation of your search strategy and related skill-building.
While emphasizing the importance of readiness among all our students for a global career, we offer excellent services for non-Japanese students wishing to pursue careers in Japan. Moreover, CSO services are not limited to your term of study with us, but continue to be a resource for you even after you graduate.
Through continuous relationship-building with highly desirable potential employers, we are always discovering new avenues for our students - and unlocking the future for our graduates.
Meet your job search partners
Hitostubashi ICS can offer you the guidance and expertise of a Career Services Director, specializing in Global Human Resources Development :
Haruka KI

Haruka has entrepreneurial skills, expertise in developing internships & business training programs, intercultural communication training, as well as risk management for international students. She received her two master degrees in International Media & Communication and Education from Hokkaido University. She's also an industry counselor and speaks four languages (Japanese/English/Korean/Chinese).
Our promise to our students
We understand and respect your earnest desire to develop your career, and we value your unique path before coming to ICS.
We provide a range of services and resources throughout your entire program of study, helping you make the best decisions towards meeting your job search goals.
We engage daily with employers to connect them with the global talent our students offer. With them, we discuss the many issues involved in building a healthy, culturally diverse working environment.
Sharing our passion and energy with you, and then seeing in you the great satisfaction that comes with building a solid and promising career path, is our great reward.
Good to know
Internships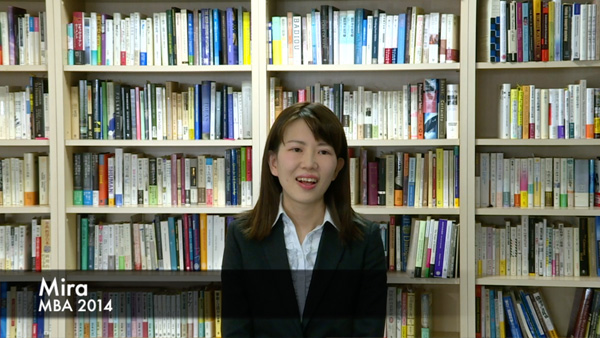 We are asked often by prospective students about the possibility of internships during their terms of study. MBA students in the Two-Year program are eligible for internships during the second year. Internships are a popular option, especially for students seeking to switch careers in terms of specific job function, industry, or location. The Career Services Office fully supports students in their efforts to find good internship opportunities.
In fact, in 2017, every student who sought an internship found one. Many students were able to experience more than two internships, which are a great way to test the waters in new professional roles, operations, or settings.
Careers in Japan
We are seeing that more and more, Japanese corporations are looking to engage and integrate foreign talent into their ranks. The strong brand of Hitotsubashi ICS in Japan, and the high quality of our graduates, has made Hitotsubashi ICS a go-to source for these companies' recruiting efforts.
For the job seeker, CSO offers not only customized support for your efforts to join a Japanese firm, but also our deep understanding of how the job market and recruiting work in Japan. If you do hope to work in Japan, be aware that Japanese language skills will open many more doors to you, and greatly boost your chances of getting hired by a company of your choice.
Japanese language skills are expected for most desirable jobs in Japan. If you have little or no Japanese language skills but may desire to work in Japan, you should acquire some knowledge of the language even before beginning your term of study at Hitotsubashi ICS.
Hitotsubashi ICS CSO Events
Career Development Workshops
CSO organizes a variety of workshops and events that provide students with practical advice and information. Topics have included:
Career self-assessment and envisioning
The Japanese job market, recruitment practices, and protocol
Using recruiting agents effectively
Optimizing your LinkedIn profile
Preparing and practicing for case interviews
Alumni Talks
CSO invites Hitotsubashi ICS alumni back to campus regularly to inspire and enlighten current students with their professional experiences. The Talks cover a wide range of topics, from the experience of non-Japanese professionals in Japan, to success stories of entrepreneurship, to the challenges of integrating professional ambitions with the joys of family life.
Alumni Talk Spotlight