Testimonials
Read personal comments directly from alumni about ICS and their experiences in the MBA program.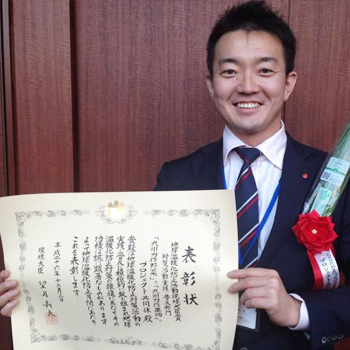 I could learn about 'open innovation' at ICS.
Takahashi, Yusuke ("Yuuten")
Class of 2014, 1-year Program (Company-Sponsored)
Prior to joining ICS, I wanted to become a person capable of 'open innovation', struggling with the work responsibilities of my previous position at my current company. Open innovation is a method combining the technologies or ideas of others with our own in order to produce innovative business models, obtain innovative research results and further product development. At that time, I heard about ICS, and its vision of "Best of Two Worlds". This vision seemed to be linked to the idea of 'open innovation', and so I decided I wanted to learn more about it at ICS. I discovered that ICS is definitely a place where open innovation is put into practice, through tackling a flood of group work with multinational classmates, all in English, every day.
I could successfully develop my team-work skills at ICS.
Hao, Liping ("Liping")
Class of 2013, 2-year Program Major Activities in 2nd Year: Internship at The Boston Consulting Group and Mizuho Bank, Ltd.
It is hard to list all the benefits I gained from ICS, but, if I have to name one, I would say it was team-work skill.At ICS, we worked as a team for almost every project.Team members are randomly appointed from students from 20 different countries with various work backgrounds. We had to reach agreement and deliver thefinal team product within a very tight timeframe.How to handle diversity, coordinate working styles and manage time were the main issues. After one whole year of training, I got used to working with different team members, which I think will benefit me a lot in my current and future work.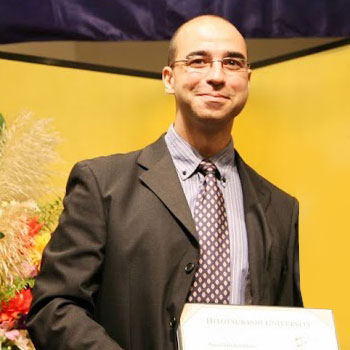 Life at ICS was, in a word, 'intense'.
Sanchez Perez, Borja ("Nacho")
Class of 2011, 2-year Program
You go through this continuous learning process together with your classmates, and you build this strong bond with all these different people from around the world. You graduate with the feeling that you have become much more than you were before, personally and professionally.
If I was to pick out a particular experience at ICS, I would actually choose two: the first term of the program, which was the most comprehensive and gave me many of the tools I use every day at work, and the internship I took at the beginning of my second year.
I have always been interested in finance, and I had the chance to work directly with one of the primary analysts at one of the top credit rating agencies in the world. It was a great learning experience.