Our history
HITOTSUBASHI UNIVERSITY | producing captains of industry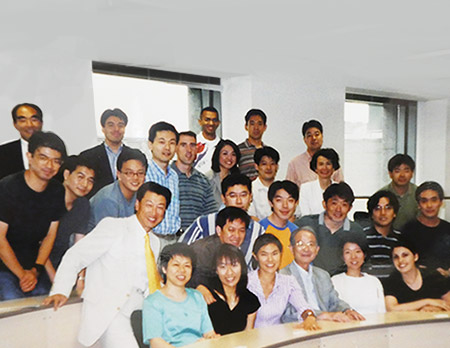 Hitotsubashi University began life as the "Institute for Business Training" in the heart of Tokyo in 1875. Its program featured an accounting course, and an English conversation course taught by an American. After the big Great Kanto Earthquake of 1923 destroyed almost all of the Institute's structures, the school moved to the Kunitachi area, just outside Tokyo, where the main campus of Hitotsubashi University is still situated today.
Hitotsubashi University is a public, national institution administered by the Japanese Ministry of Education, Culture, Sports, Science and Technology (MEXT). It was founded by Arinori Mori, a strong believer in the importance of modernization and business education in Japan. In his youth, Mori studied in Great Britain, and in his professional career served as ambassador to the Qing Dynasty and to Great Britain, and as a Japanese delegate to the United States. He was appointed Japan's first Minister of Education in 1885.
Hitotsubashi University has turned out towering figures in Japanese business dating back to Eiichi Shibusawa, a contributor to the foundation of the Hitotsubashi University, also an industrialist widely known as the "father of Japanese capitalism". Many Hitotsubashi graduates are captains of industry, such as Hiroshi Okuda, former president and chairman of the Toyota Motor Corporation (1999-2006), the first president of the company not from the company's founding family; and Hiroshi Mikitani, founder, chairman and CEO of Rakuten, Inc., Japan's largest e-commerce site.